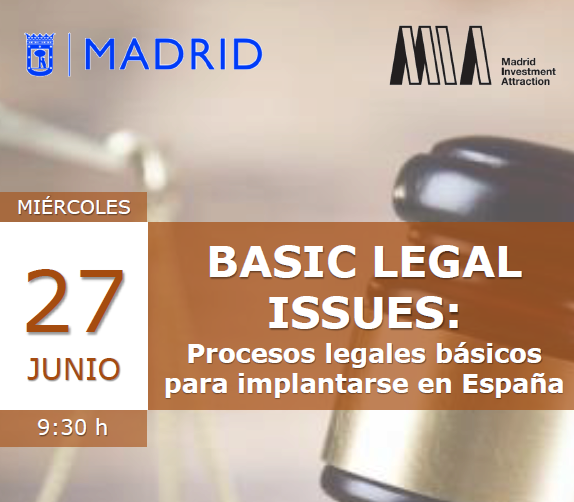 BASIC LEGAL ISSUES: "Basic legal processes to be implemented in Spain"
Informative workshop
Legal issues that a company or individual must face in order to start a business activity in Spain, such as contracting, registration or taxation.
Speaker: Gonzalo M. de Ulloa (Youandlaw)
Limited places. To reserve, please, inscription in:
info@madridinvestmentattraction.com
MIA · Plaza Jacinto Benavente 2, 4th floor. 28012 Madrid.